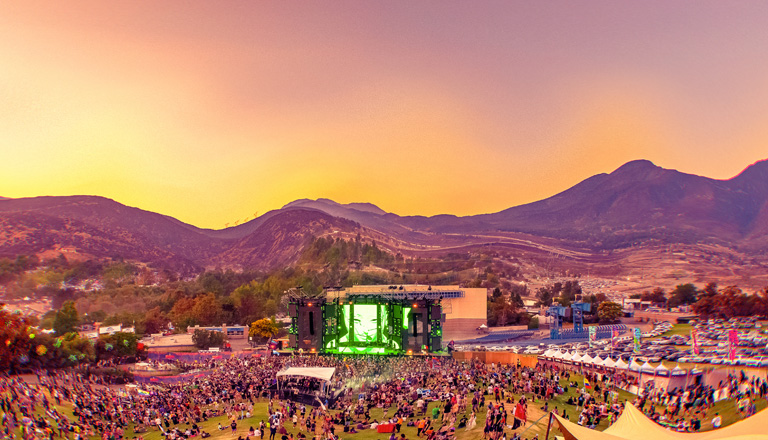 Campground Features
The campground at Nocturnal Wonderland is more than just a place to lay your head between shows—it's your home for the weekend, a welcoming community, and a bustling hub of entertainment, activities, and amenities for all campers to enjoy. From the campground pre-party, silent disco, and open decks to daily yoga and crafts, campers can experience a whole other side of festival life.
Camping Pre-Party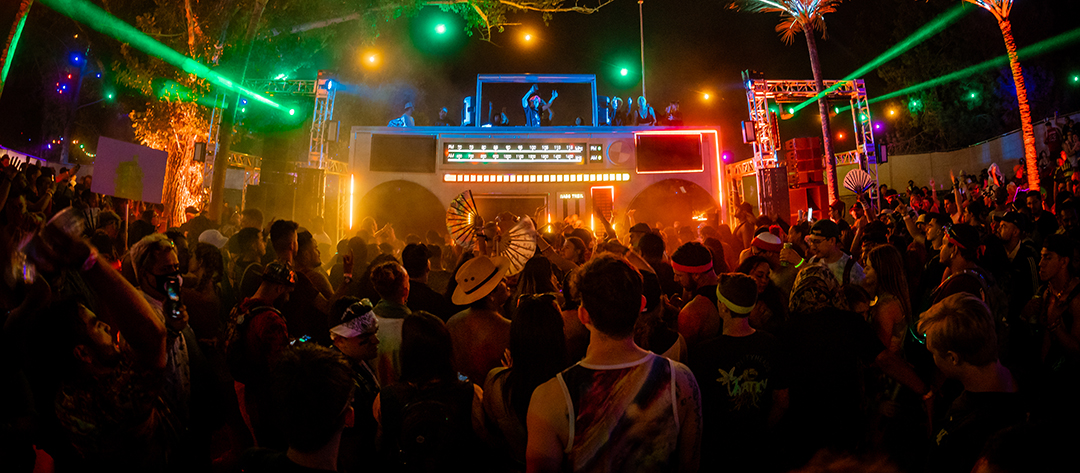 Kick things off with the Camping Pre-Party on Friday at 6pm. Lineup coming soon!
Silent Disco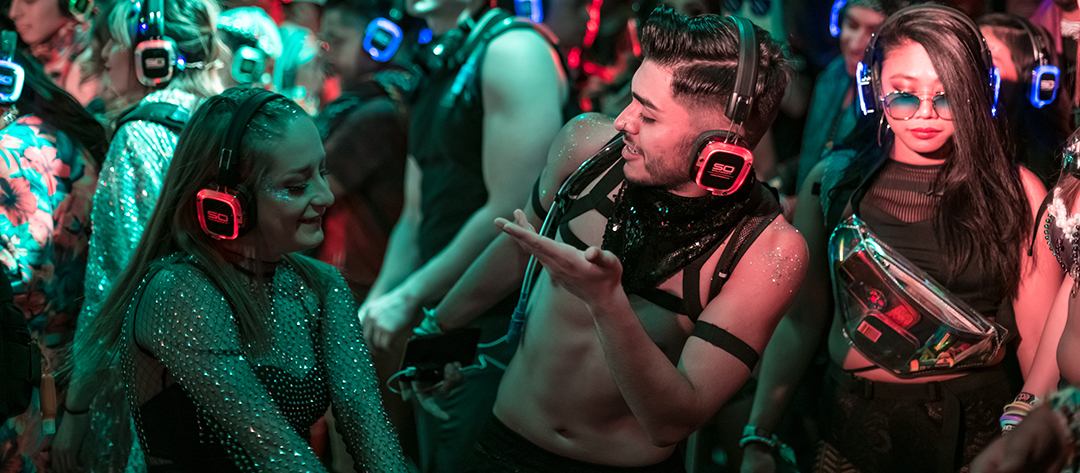 Keep the dance party going after-hours with the Silent Disco! Music is transmitted via wireless headphones, so those nearby hear nothing but the sounds of your dancing feet. This year, the Nocturnal Wonderland Campground offers two Silent Discos: the return of our Silent Disco on the lake, as well as another one nearby. With two unique vibes and styles of music, you can hop between them throughout the night!
Yoga, Fitness & Fun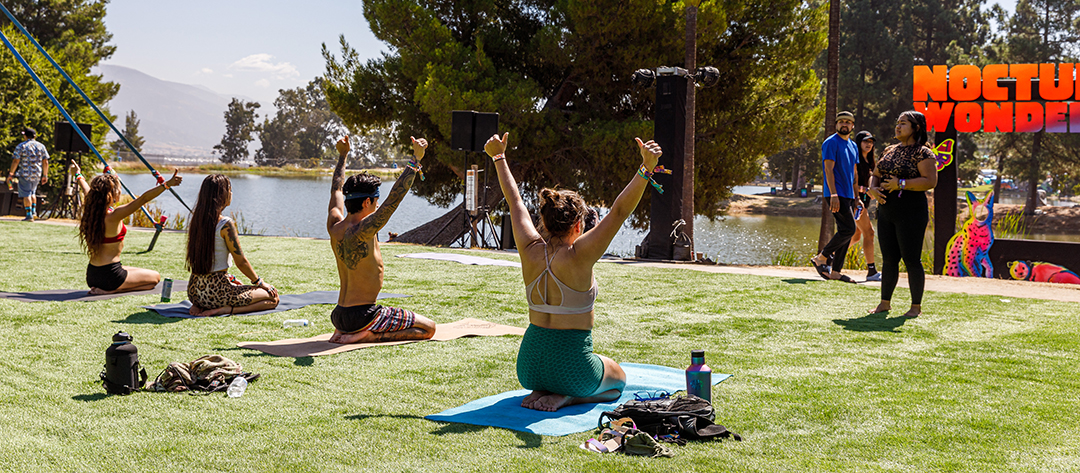 Yoga
Rejuvenate your mind, body and soul after dancing the night away. Bring your yoga mat, water bottle, and good vibes. 
Arts & Crafts
Get crafty, and make something beautiful! We'll have materials and staff on-hand to help you. 
Water Park
Stay cool in the pool, or slip down the water slide!
Hours: Friday 9/16, 1-5PM · Saturday 9/17 & Sunday 9/18, 10AM-5PM

Amenities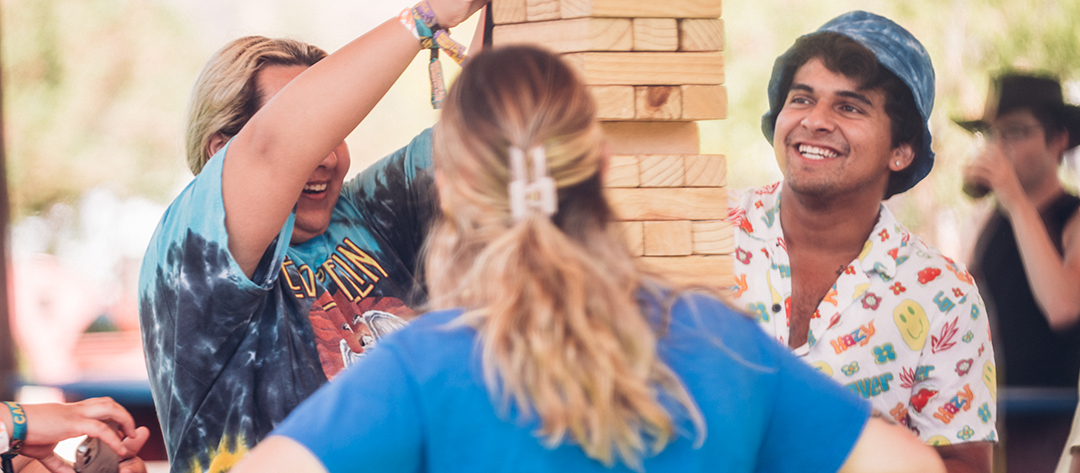 Food, drinks and ice and other general store items will be available for purchase.
Free filtered water will be provided Friday-Monday.
Each campground area will offer clean toilets Friday-Sunday.
Cell phone chargers are available. Sorry, there are no electrical outlets.
Shower hours:
Friday 9/16: 12PM-7PM · Saturday 9/17, Sunday 9/18: 7AM-7PM · Monday 9/19: 7AM-10AM
The campground will feature Insomniac Shop merch and general store booths. Come by and grab your Nocturnal apparel and camping festival essentials!
The campground offers 24-hour emergency medical services, as well as an info kiosk. Please familiarize yourself with their locations, which will be clearly marked on the campground map.
Lost something? Check the Lost & Found located in the camping area.
ADA camping, showers and bathrooms will be available. Contact us if you have questions.
Gallery