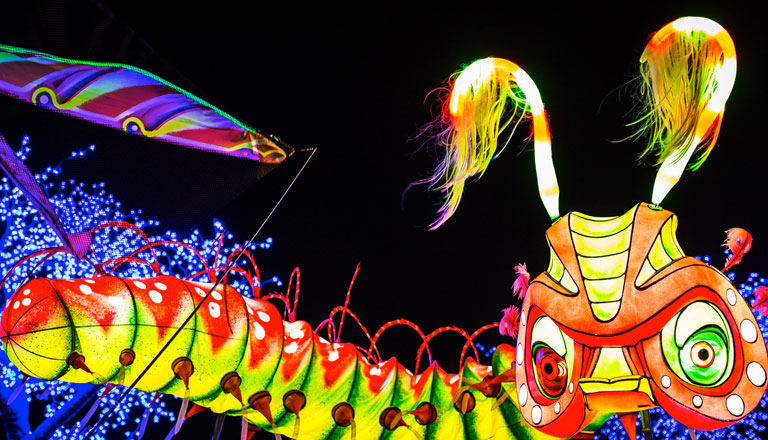 Shuttles
Skip the traffic and hassle of parking, and travel the safe way to Nocturnal Wonderland—with the Official Insomniac Shuttle Program! Each shuttle pass includes transportation from the Insomniac Hotel Block to the festival and back. Shuttles depart specifically from the Best Western Ontario Airport (209 N Vineyard Ave, Ontario, CA 91764), but you can stay at any of the surrounding hotels and hop aboard! There are more than 10 hotels within walking distance.
Shuttles depart from 4:30–9:30pm, dropping you off at the Official Nocturnal Wonderland Shuttle Lot. Return transportation begins boarding at 12:30am and runs until 3:00am to take you back to the hotels.
Pass Pickup
Shuttle passes can be picked up at the following location and times:
Best Western Plus Ontario Airport & Convention Center Hotel (shuttle departure location)
209 N Vineyard Ave
Ontario, CA 91764
Friday, 9/14: 1:00–9:00pm
Saturday, 9/15: 4:00–9:00pm
When arriving at check-in, please have ready the E-ticket you received with your purchase, as well as a valid photo ID. You will receive a wristband, which will be your shuttle pass for the weekend.
Shuttle Schedule
Going to Nocturnal: 4:30–9:30pm
Initial shuttles will depart beginning at 4:30pm, leaving every 30 minutes.

From 5:30–7:30pm (peak time), shuttles will continuously board and leave as they fill. Please make your way to the boarding area, and we will load you onto a shuttle!

After peak time, shuttles will again depart every 30 minutes, with the last at 9:30pm.
Returning from Nocturnal: Boarding begins at 12:30am, and shuttles will make return trips until 3:00am.
Additional Info
Shuttles must fill up before departing.

Do not lose your shuttle wristband! You must wear it and be prepared to present it to shuttle staff each time you board (both going to Nocturnal and coming back at night).

You may not park in the Ontario Hotel parking lots unless you have a hotel room there.

All sales are final.

For shuttle-related questions, please contact Powerhouse by texting "Nocturnal" to (323) 400-4775 or by email.