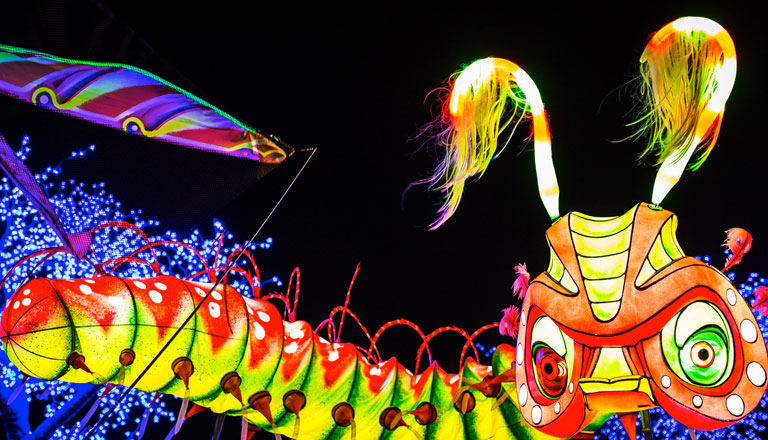 Shuttles
City Shuttles
City Shuttles offer round-trip transport from multiple locations in SoCal. Our comfy, spacious coach buses will get you to the festival and back at a fraction of the cost of other services! City shuttles will arrive at the start of Nocturnal Wonderland and depart 30 minutes after music ends.
Daily City Long Distance Shuttles departing from:
Downtown / USC Shuttle
McAlister Field (30th & University)
Los Angeles, CA 90007
Daily departure time: 12:30 PM
OC Shuttle
Fullerton Park & Ride
3000 W Orangethorpe Ave
Fullerton, CA 92833
Daily departure time: 1:00 PM
City Shuttle FAQs
How often will the city shuttles run?

City shuttles will depart at the time listed on your shuttle pass, and return at the end of the show. Please make sure to give yourself plenty of time to make the departure time!
How will I receive my shuttle pass?

All shuttle passes will be redeemed via will-call. Simply bring your confirmation email and photo ID to check-in at the shuttle stop!
Can I use my shuttle pass at any of the shuttle stops?

You may only use your shuttle pass at the stop for which you purchased your pass.
Can I purchase an official shuttle pass from anywhere other than this website?

The only place to purchase an official Beyond Wonderland Shuttle pass is through the official Nocturnal Wonderland website with our official ticketing partner Front Gate Tickets. Note: This is the official Shuttle Program of Nocturnal Wonderland, and we do not oversee any independently offered shuttle programs. Only the official Nocturnal Wonderland Shuttles will have access to the Glen Helen and optimized routes to get you there even faster. Third-party services are not endorsed and will not have access to the event grounds.
Are the shuttles wheelchair-accessible?

Yes, we do have wheelchair-accessible shuttles. So that we can best accommodate you, please reach out to the Beyond Wonderland Shuttle Support Team via our contact form.
How long will it take to get to the festival?

We cannot accurately predict the exact traffic on the day of the festival, but our experienced team will have thoroughly vetted routes and do everything in their power to circumnavigate festival traffic to get you to the party as quickly as possible!
How will I know what shuttle to take at the end of the night?

All shuttles will be clearly labeled, and Nocturnal Wonderland Shuttle Support Team members will be available to direct you to the correct loading area.
Can I buy a shuttle pass at one of the shuttle stops or on-site at the festival?

Our shuttle passes will most likely be sold out by the time of the event. We encourage you to purchase your passes early.
Are there items I am not allowed to bring onto the shuttles?

There will be a security pre-check at all shuttle stops, and any items that are prohibited inside the festival are prohibited on the shuttles, including outside food and drink. Be sure to thoroughly review the list of acceptable and prohibited items.
Can I use my Beyond Wonderland Shuttle purchase for a contest/giveaway or to promote my website/product/event?

No. Nocturnal Wonderland trademarks, intellectual property, tickets, and other offerings may NOT be used for advertising, promotions, auctions, contests, sweepstakes, or any commercial purpose, without express written consent from Nocturnal Wonderland and its partners.
What if I change my mind and don't want my shuttle pass?

All shuttle passes are non-refundable.
My question wasn't answered!

Our Nocturnal Wonderland Shuttle Support Team is available by reaching out on our contact form.