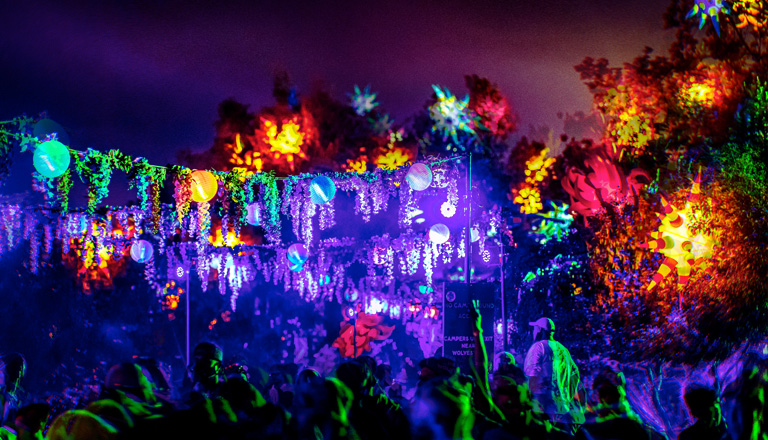 The Nocturnal World
The Energy Awaits
Enter a world of sights and sounds as vibrant and unique as those who have come, year after year, to behold its fantastical mysteries. In this place, curious creatures of all shapes and sizes move to the vibrations of the night. What new adventures will our journey hold? Come with us and see!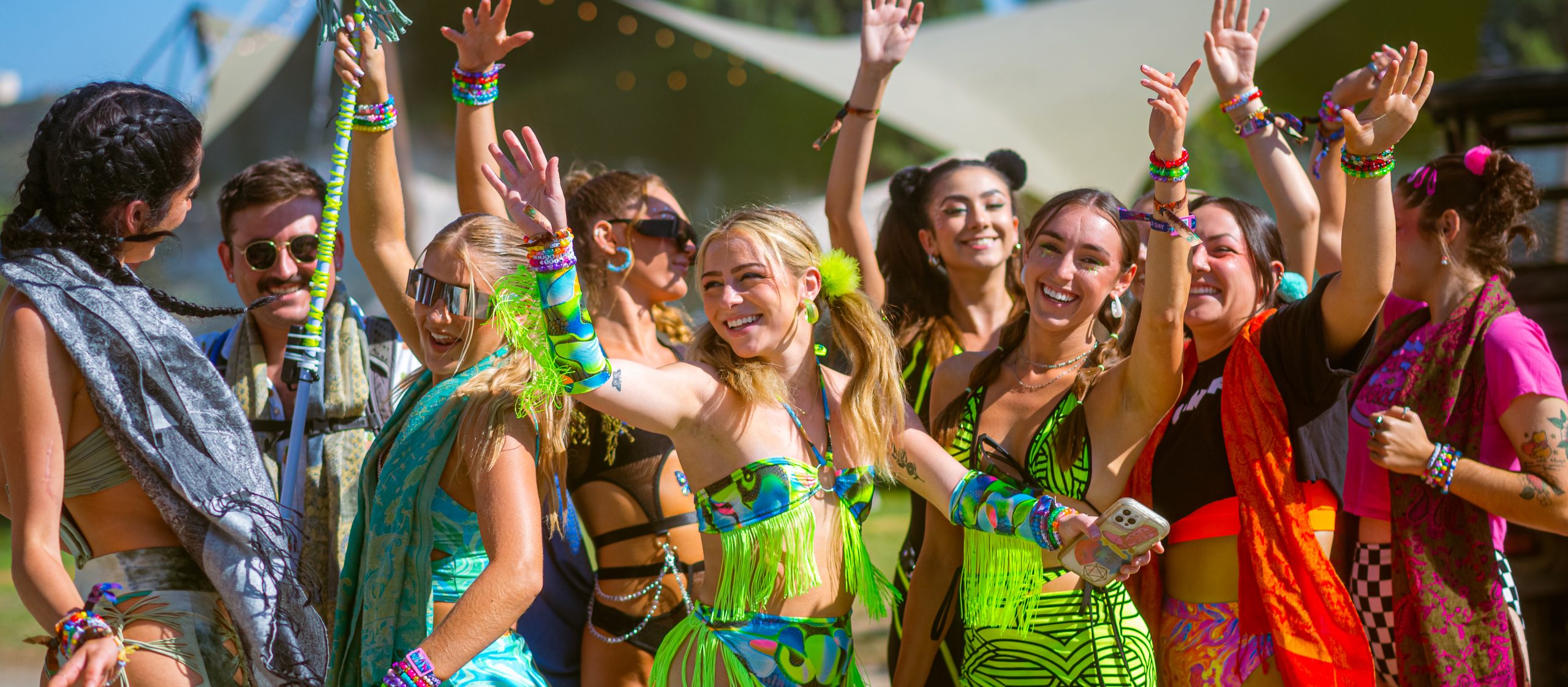 The Stages
Journey with us through each unique realm of sound and audiovisual production.
The Music
We groove to the same universal beat and, together, create beautiful experiences that will never be forgotten.
The Art
Enter a world of three-dimensional superstructures, colorful, glow-in-the-dark environments, and all manner of LED-infused life forms. A vital part of the experience, the interactive art of Nocturnal Wonderland will unlock new realms of the imagination.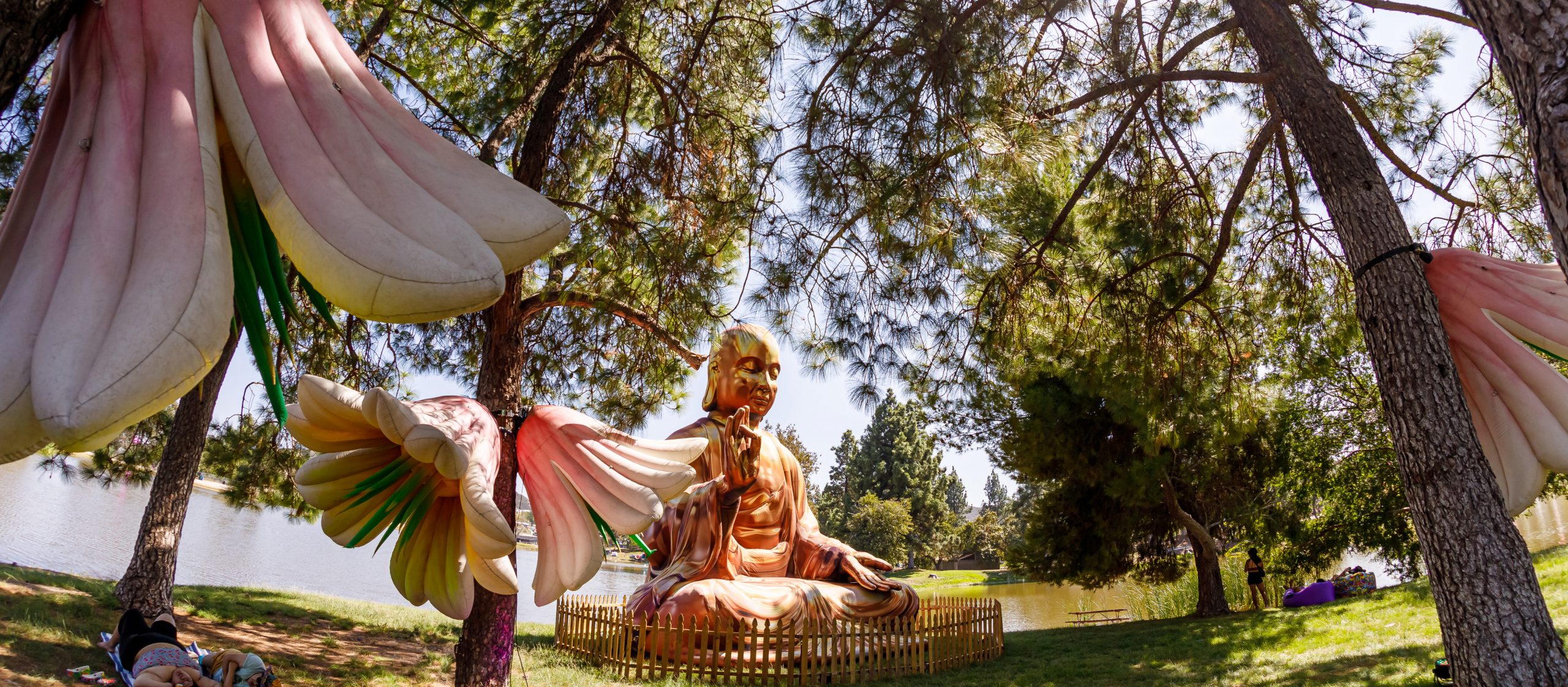 The Performers
Follow these whimsical characters as they take you on a journey through Wonderland after dark. You'll encounter friendly forest nymphs, curious cats, and other dancing dwellers of darkness as they join you in exploring one of Nocturnal's biggest themes: seeking the unknown.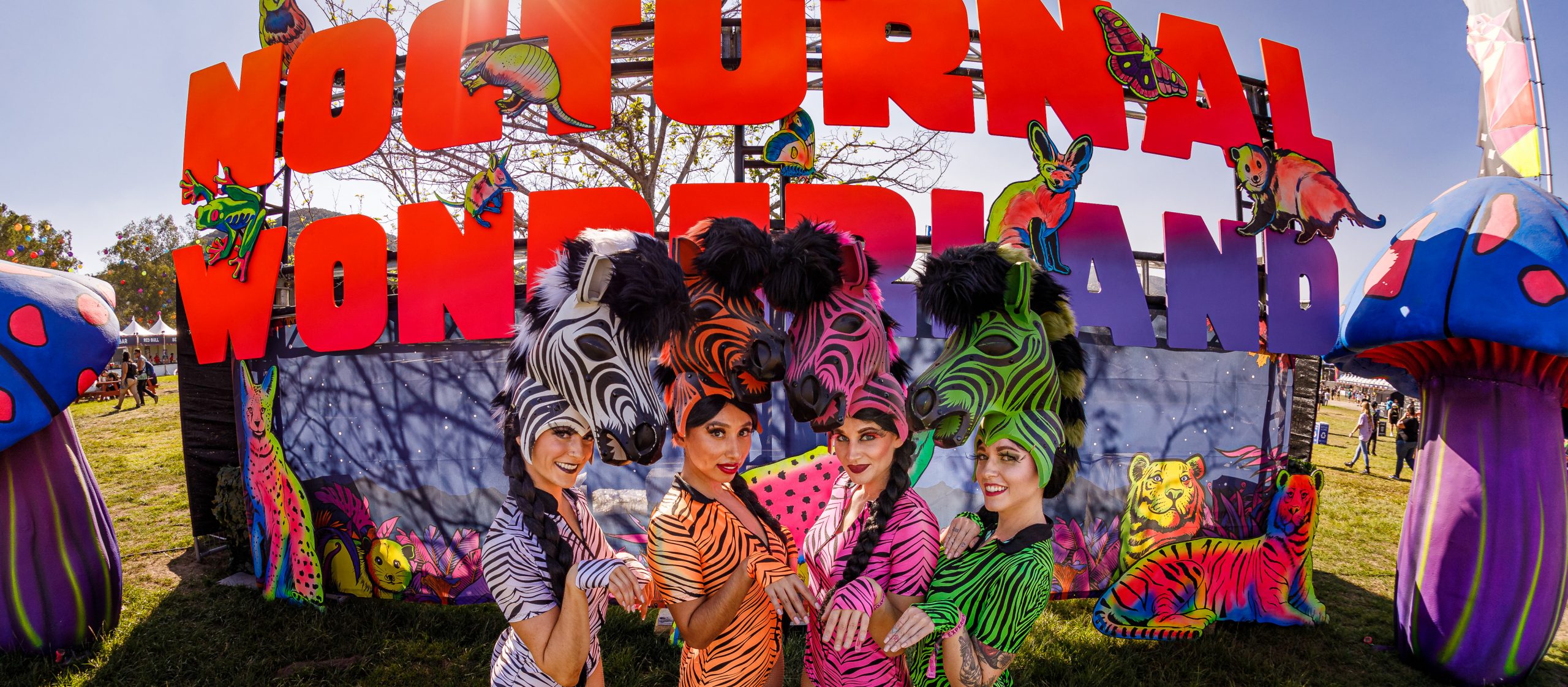 Our Headliners
In this place, we affirm that we are kindred spirits bound by deep passion—not only for the music we love, but for the community that surrounds it. That community is why we are here. You are the heart of Nocturnal Wonderland. YOU are the Headliner.