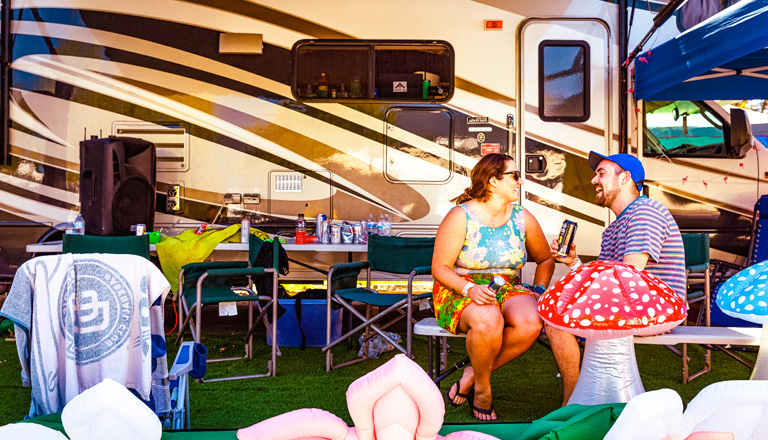 RV Camping
3-Night RV Camping
Camp in style and convenience when you drive your own RV to the Nocturnal Wonderland campground. Each plot is approximately 15′ x 45′. Maximum of 8 people.*
See below for check-in information and RV guidelines, and check out our Camping Guidelines for packing lists and policies.
Camping is SOLD OUT! If you are interested in booking a hotel at exclusive Headliner-only pricing, check out our hotel deals.
Additional Vehicle Parking
Additional Vehicle Parking is an additional parking lot for campers arriving at a separate time and joining an existing campsite.
**Please note that additional car passes are extremely limited. We encourage carpooling with your group to ensure that you are able to camp together.
Only one Additional Vehicle Parking pass will be allowed per campsite.
Each Additional Vehicle Parking pass is good for one (1) vehicle for the entire weekend.
No re-entry is allowed.
Cars entering Additional Vehicle Parking may not exceed the legal capacity for their vehicle. No oversize vehicles are allowed.
Additional Vehicle Parking will be open during normal camping check-in hours.
Gallery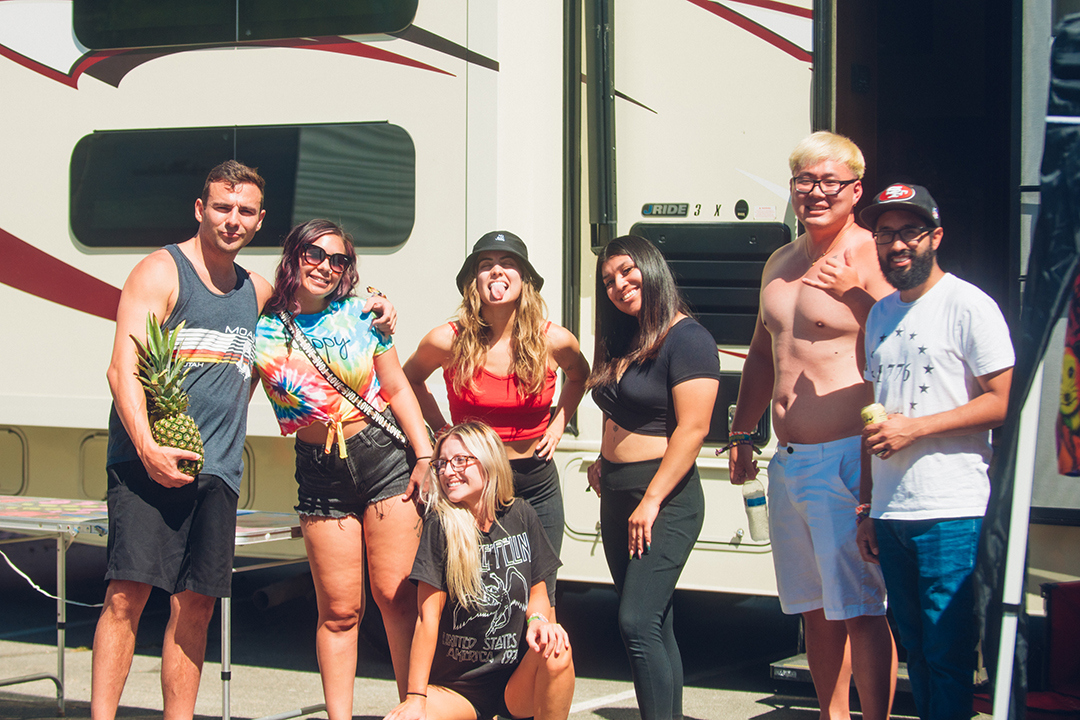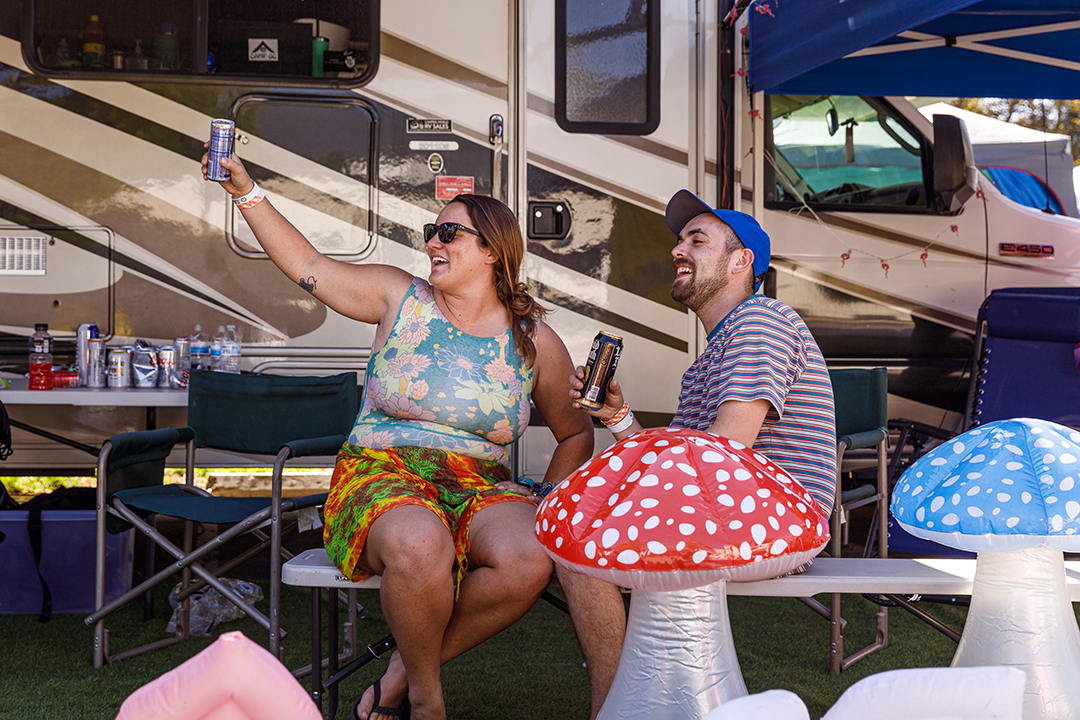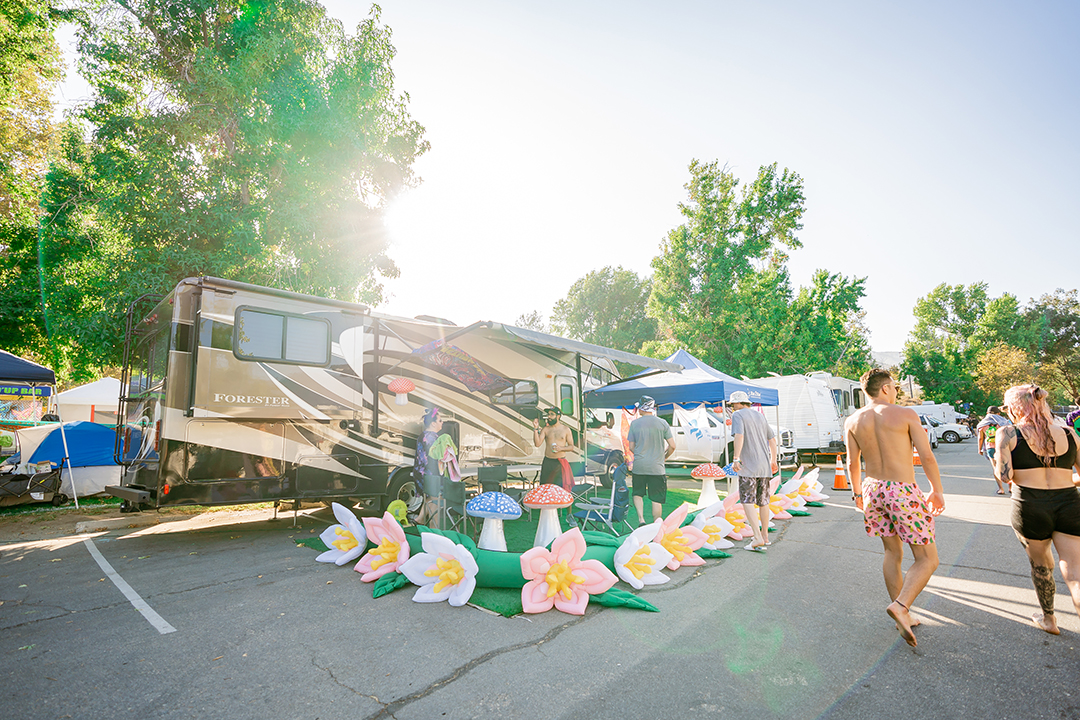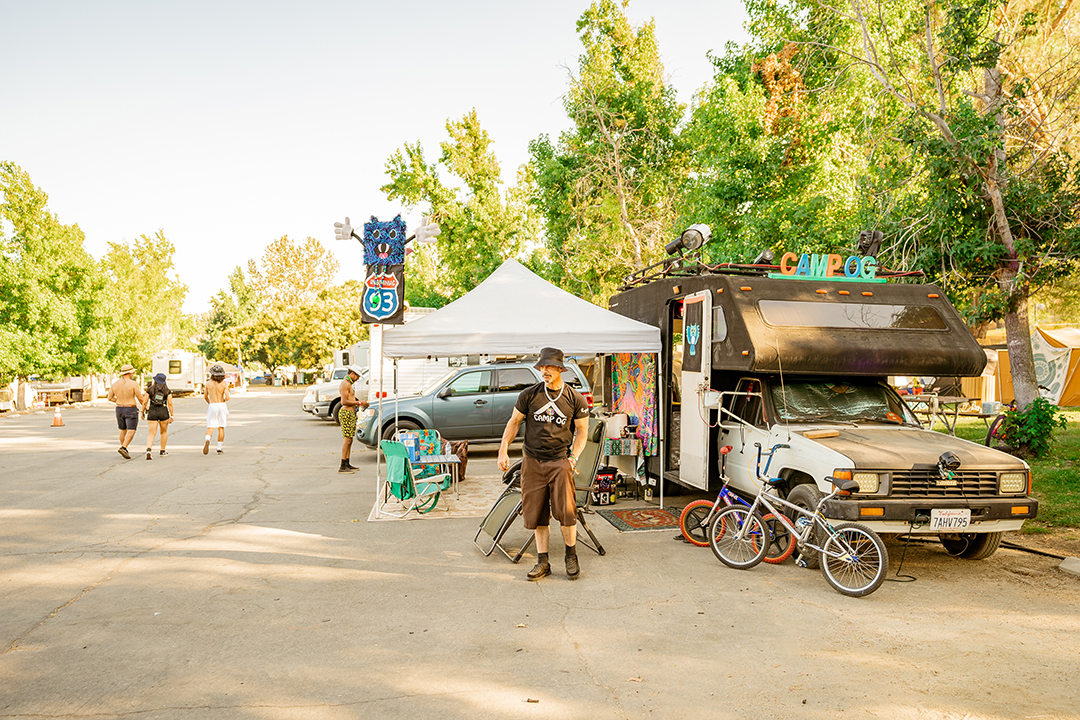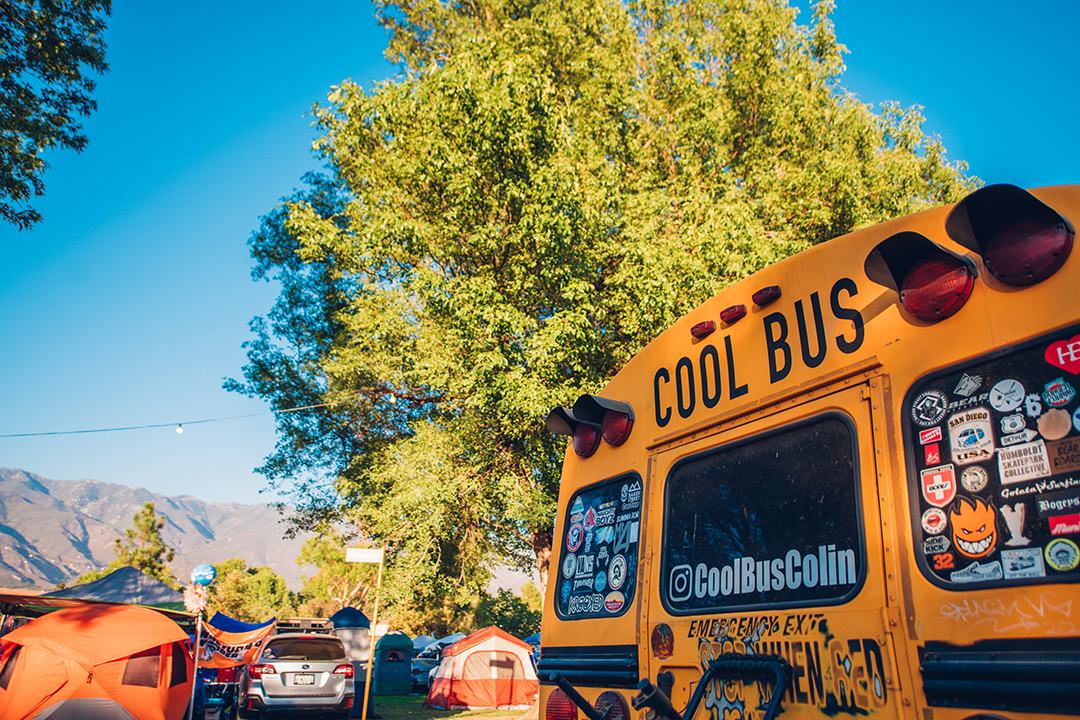 RV Camping Check-In
Shipping
If you purchase camping with your festival tickets, you will receive your RV decal and any additional vehicle passes with your tickets. If you purchase camping separately, your RV decal and any additional vehicle passes will be delivered separately. If your festival and/or camping passes are being held at Will Call, just present your order number, credit card, and photo ID to pick them up at Campground Ticket Help.
Arrival
Your festival wristband will be scanned upon entry, along with your RV decal or hangtag. Each group member will then also be given a camping wristband—up to 8 people based on the capacity of the RV.
Inspection
Your RV will then receive a thorough search and an assigned parking space. All RVs will be checked to ensure they:
Do not exceed the total permitted length of 45 feet, including tow vehicle if applicable
Have a working air conditioner powered by a non-engine-driven generator
Group Camping
If you and another RV camping group arrive together, you may be assigned adjacent campsites. "Saving spots" is not allowed, and campsites will be assigned on a first come, first served basis. Please plan accordingly!
RV Camping Policies
Each camper must have a valid festival ticket and camping pass and must arrive ready in their RV.
RVs may not be dropped off or picked up by a third party.
You may not exceed the total permitted length of 45 feet, including tow vehicle if applicable. If you are bringing a separate vehicle or non-motorized trailer that can't fit in the provided RV camping space, you must purchase a vehicle add-on.
All RVs must have a working air conditioner powered by an on-board generator—the vehicle engine may NOT be left running.
All RV guests must arrive to the campground with a full tank of fuel to prevent issues with air conditioning.
No personal generator refueling will be permitted.
Once parked, RVs may not be moved until 9am on Monday, 9/19, unless leaving the festival and not returning. If you would like to leave the campsite before the end of the weekend, please reach out to a campground staff member for an escort.
Staking anything into the ground is not permitted, so please plan accordingly.