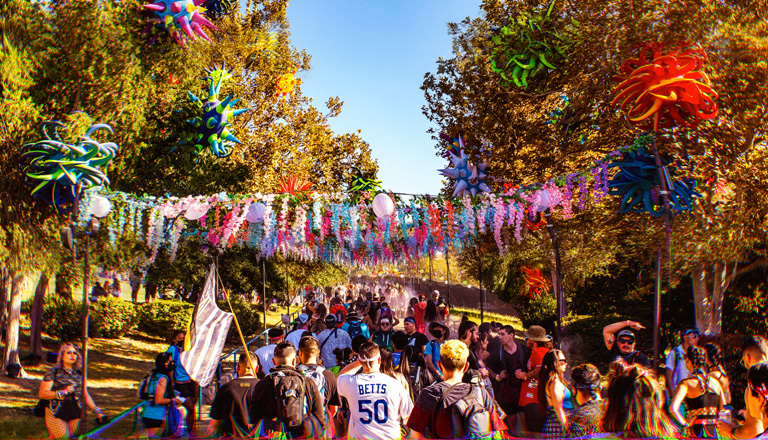 Ticketing FAQ
For general festival questions, visit the Guide FAQ.
Are tickets expected to sell out?

There is always a chance that the event will sell out, in which case no more tickets will be sold. So, get your tickets now—we want to make sure you don't miss out!

What payment methods can be used to purchase tickets?

Credit and debit cards are accepted.
What is the maximum number of tickets I can buy?

Tickets are limited to four (4) per person.
Should I receive a confirmation email for my purchase?

You should receive a confirmation email within moments of purchase. If you do not (be sure to check your junk folder), please contact Front Gate Tickets.
What if I purchased tickets but my card hasn't been charged yet?

Your card should be charged within two business days. If you do not see the charge on your account, please contact Front Gate Tickets.
I ordered my tickets to be shipped to me. When will I receive them?

Tickets will begin shipping closer to the event. If you have not received your tickets within one week of the event, please contact Front Gate Tickets.
How can I avoid ticket fraud?

The best way to avoid ticket fraud is to buy directly from Front Gate. If you buy resale tickets, we advise you to get them only from trusted friends. DO NOT purchase from scalpers. If you arrive at the venue with an illegitimate ticket, you will be turned away, and no refund will be provided.
Related